Episodes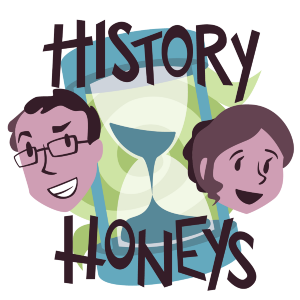 Tuesday Jun 05, 2018
Tuesday Jun 05, 2018
Alaina returns to another small piece of 1893's Columbian Exposition, and look at the Woman's Building. Designed and decorated by trailblazing women, and filled with work and exhibits by women from around the world, it was one of the most popular buildings at the fair. The fair also hosted the World's Congress of Representative Women, a week-long convention on women's issues and a landmerk in early feminist history. Did it fulfill its purpose? Who benefited the most? What can women's movements today learn from the successes and mistakes of 1893?
[Note: The murals were 58x12 feet, not inches]
Links!
Please help our show succeed by sharing it. Send a link to someone you know and tell them what you enjoy about History Honeys. Rate and review us on iTunes, Stitcher, or whatever other platform you use to hear us. It helps so very much and we do appreciate it. You can connect with us on Facebook, Twitter, Instagram, or by emailing us at historyhoneyspodcast at gmail. The episode 54 prompt is: Favorite CIA operation!