Episodes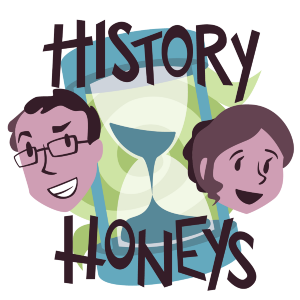 Tuesday Oct 11, 2016
Tuesday Oct 11, 2016
America's founders have been immortalized, lionized, and mythologized; but one seems to have fallen through the cracks. Grant shares what he's learned about John Jay, the forgotten father. Was he instrumental to the birth of the United States, or did he just happen to be in the right place at the right time? Is he forgotten because he left things half done in his career, or because he used his retirement to rest? Why on Earth is this episode mostly about a horse Alaina made up?
Links:
Please help our show succeed by sharing it. Send a link to someone you know and tell them what you enjoy about History Honeys. Rate and review us on iTunes, Stitcher, or whatever 
other platform you use to hear us. It helps so very much and we do appreciate it. You c
an connect with us on Facebook, Twitter, or by emailing us at historyhoneyspodcast at gmail. The episode 9 prompt is: share your local hauntings and spooky stories!